Experience and Passionate Trainers
Welcome to our premier dog training services in Indore! We are dedicated to helping you and your furry friend achieve the highest level of obedience and companionship possible. Our team of experienced trainers is passionate about dogs and has years of experience in positive reinforcement training techniques.
Customized Programs for Every Dog
At our school, we offer a wide range of programs designed to meet the unique needs of every dog and its owner. Whether you have a new puppy, an adult dog with behavioral issues, or simply want to enhance your dog's training and socialization skills or prepare them for a Dog show, we have a program for you.
Our school also churns out real-life protection, support, therapy, and sniffer dogs or hire or purchase.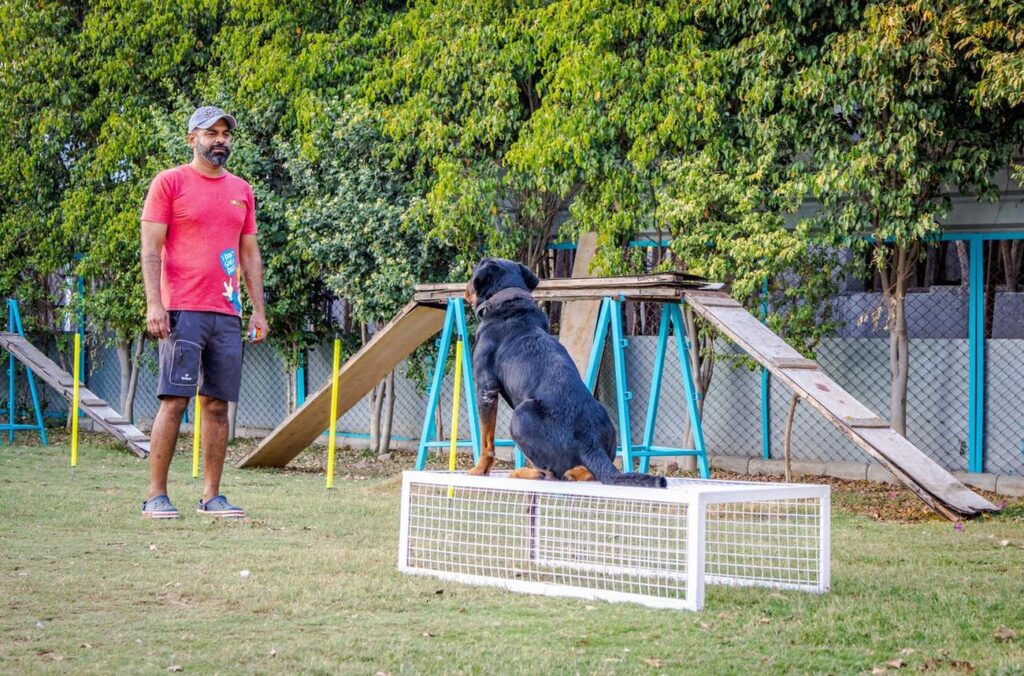 Facilities and Training Equipment
Our state-of-the-art facilities are equipped with the latest training equipment, including obstacle courses, agility equipment, and interactive toys, to provide a fun and engaging learning experience for your dog. We also offer private one-on-one training sessions, group classes, and even a board and train program for those who prefer an intensive training experience.
At our school, we believe that a well-trained dog is a happy dog, and we strive to provide the highest quality training programs to help you and your dog achieve a fulfilling and enriching relationship. 
Head Trainer- Akram Khan
Our head trainer Akram khan is the only certificated trainer in central India, trained by a few of the best dog trainers in the world.
Specialises in aggressive behaviour modification, training adult dogs and Street dogs with ease.
Contact us today
To learn more about our programs and how we can help you and your furry friend.